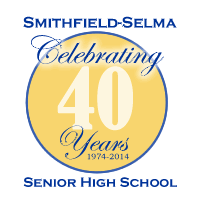 Details

Saturday 27 September 2014
7:00 PM until midnight

Heavy Hors d'Oeuvres, DJ, Cash Bar
Country Club of Johnston County

$25 per person ($35 after Sept. 12)
$100 sponsorships - includes 2 tickets
$200 sponsorships - includes 2 tickets/benes

Make sure to fill out the online R.S.V.P. form to let us know that you plan to attend.

Use the PayPal form below, or make your check payable to "SSS Class of '74" and mail to Lamar Armstrong at P. O. Box 27, Smithfield, NC 27577. Include current address, phone & email.

For additional information, call Lamar at (919) 934-1575.